Heating Fuel Delivery in the Medford, MA Area
J.J. Donovan & Sons has all your home and commercial heating needs taken care of with fast and reliable heating fuel deliveries within your budget.  Whether you opt for our convenient automatic delivery service or our will-call delivery, you'll receive prompt fuel deliveries of top-quality home heating oil to keep you warm and comfortable throughout the year. To learn more about the fuel delivery services and pricing options we provide, CLICK HERE or place a fuel delivery request right now!
---

Heating Oil Delivery
We provide prompt and reliable home heating oil delivery so that we can keep our customers warm and comfortable all winter long. J.J. Donovan offers both automatic delivery as well as will-call delivery options so you can receive your heating oil on your terms! Simply give us a call at (781) 395-7300 to order fuel or click below to keep reading about our fast, convenient
delivery service.
MORE ABOUT OIL DELIVERY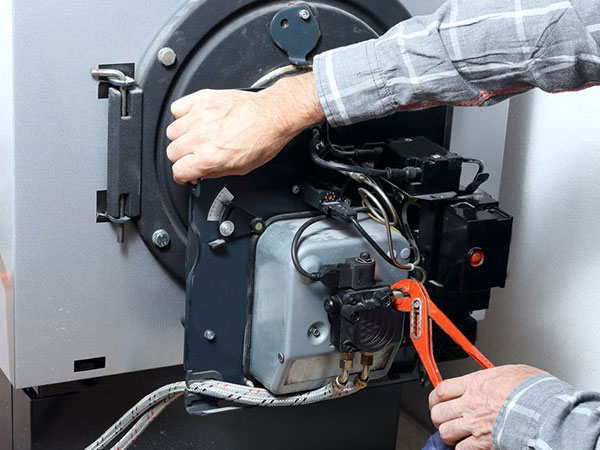 Automatic Delivery
Say goodbye to monitoring your own heating oil storage tank! When our system indicates your tank needs a refill, we'll automatically schedule and make a delivery. This convenient delivery option is optimized to make heating your home a hassle-free experience. Pricing programs and budget plans are available.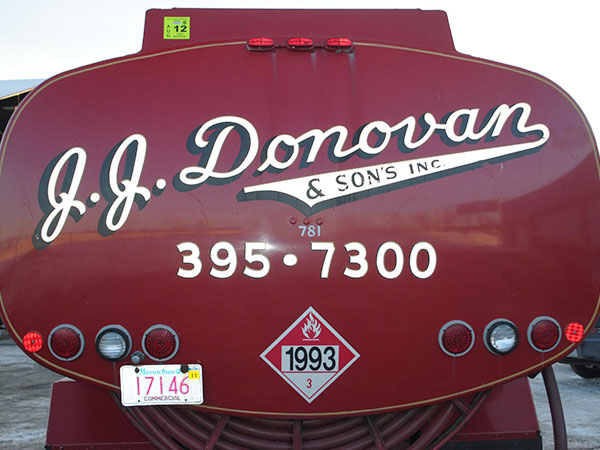 Pricing Programs
Add predictability to your fuel costs with a J.J. Donovan budget plan. No matter your payment preference or energy budget, we have a plan that can work for you! Earn rewards for paying on time with a payment method that best works for you. Cash, checks, Mastercard, Visa, and American Express are all accepted payment methods.
Where We Serve
Since 1923, J.J. Donovan & Sons has been providing reliable oil delivery and heating services to residents and businesses in Middlesex and Essex counties. We're proud of our reputation as a dependable home comfort service company, and we've seen our business grow continuously over the years due largely in part to word-of-mouth from happy customers.