Oil Heating Tune-Ups & Maintenance
Oil Heating Maintenance in the Boston Area
Keeping your heating systems in top condition is the best way to ensure your equipment operates efficiently and most cost-effectively. At J.J. Donovan & Sons, we are proud to offer a wide variety of heating system tune-ups and maintenance services on your equipment so you can rest assured knowing that your home's boiler or furnace are running like new–especially in the seasons where you depend on them the most to keep your home warm, comfortable, and safe.
---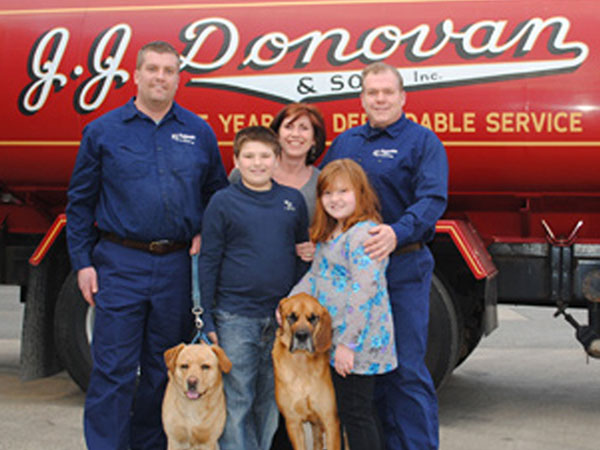 Professional Massachusetts Oil Heating System Tune-Ups
In order to maximize the effectiveness of your heating equipment each winter, it's critical to schedule an annual system tune-up. Doing so not only saves on fuel usage, but it also extends the life of your equipment, helping to save you money.
Here are some other great benefits to scheduling your heating system maintenance with J.J. Donovan & Sons:
Maximize equipment efficiency for lower energy bills
Reduce the need for service calls
Improve indoor air quality
Maintain equipment warranty coverage
Cost-effective service plan is available!
Don't wait until heating season is in full swing— visit our contact page or call us at (781) 395-7300 to schedule a tune-up today!
Where We Serve
Since 1923, J.J. Donovan & Sons has been providing reliable oil delivery and heating services to residents and businesses in Middlesex and Essex counties. We're proud of our reputation as a dependable home comfort service company, and we've seen our business grow continuously over the years due largely in part to word-of-mouth from happy customers.